Bettina Ballerina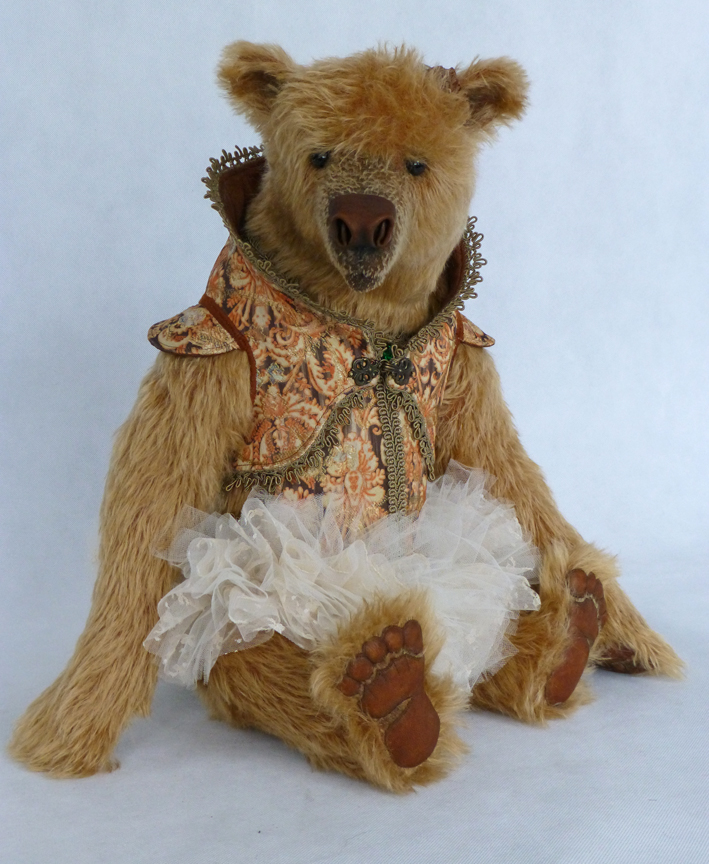 Bettina's silk brocade bolero offers many posing options . . .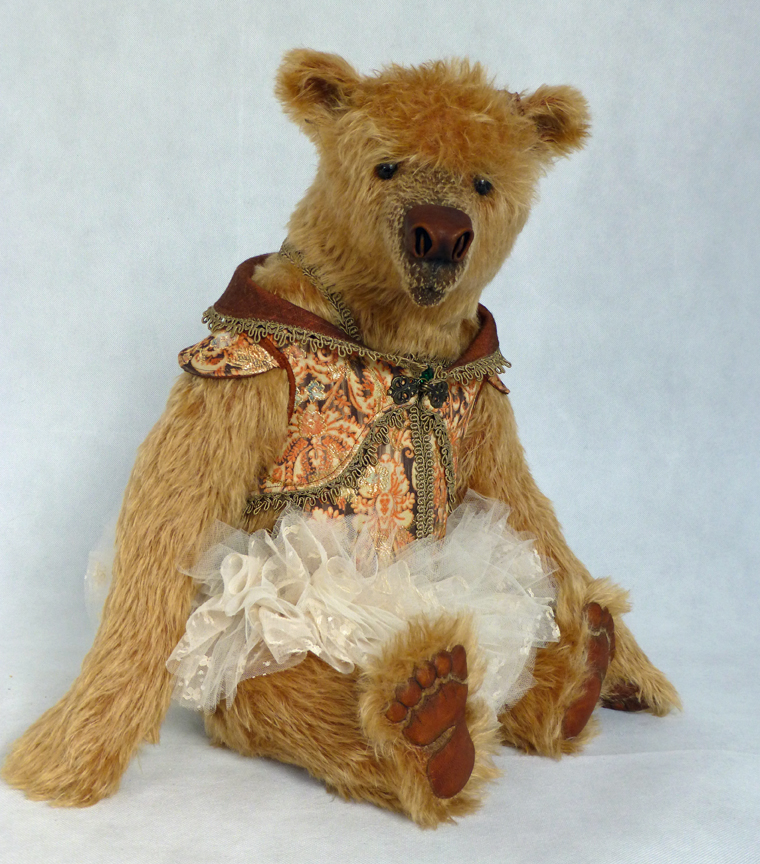 from demure. . .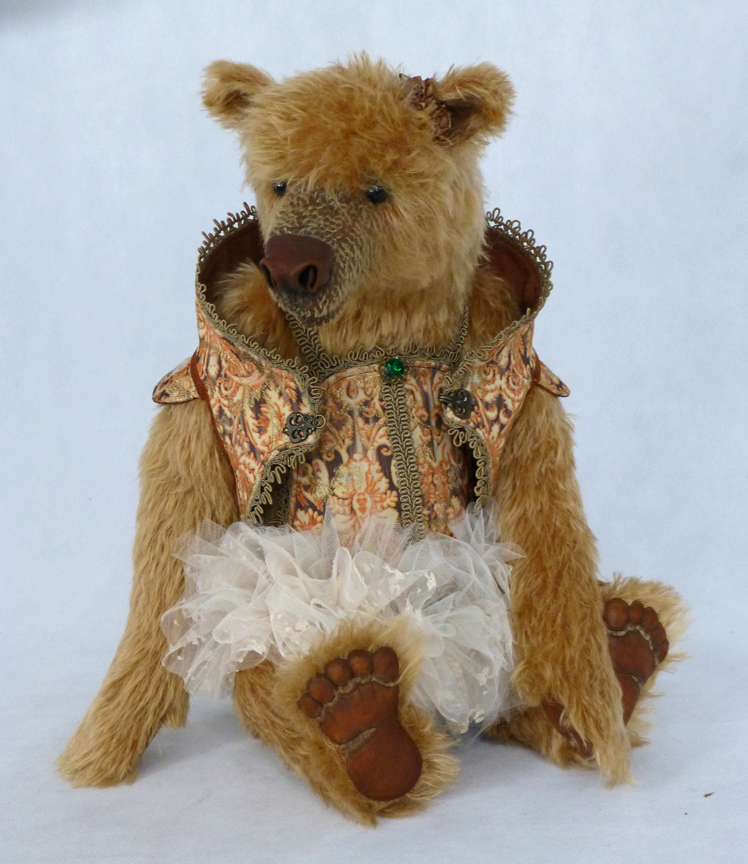 to dramatic. . .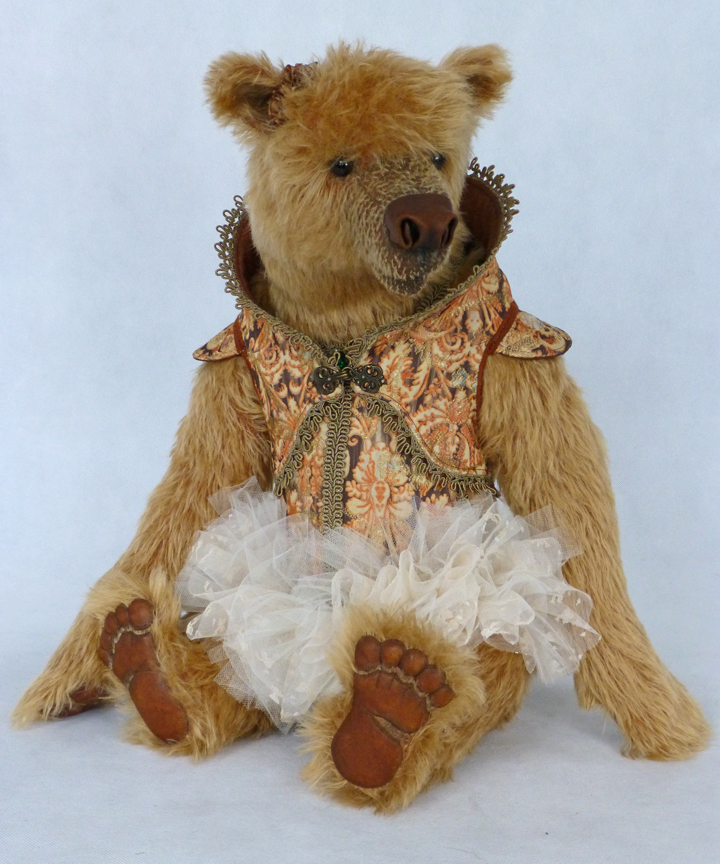 to Elizabethan. . .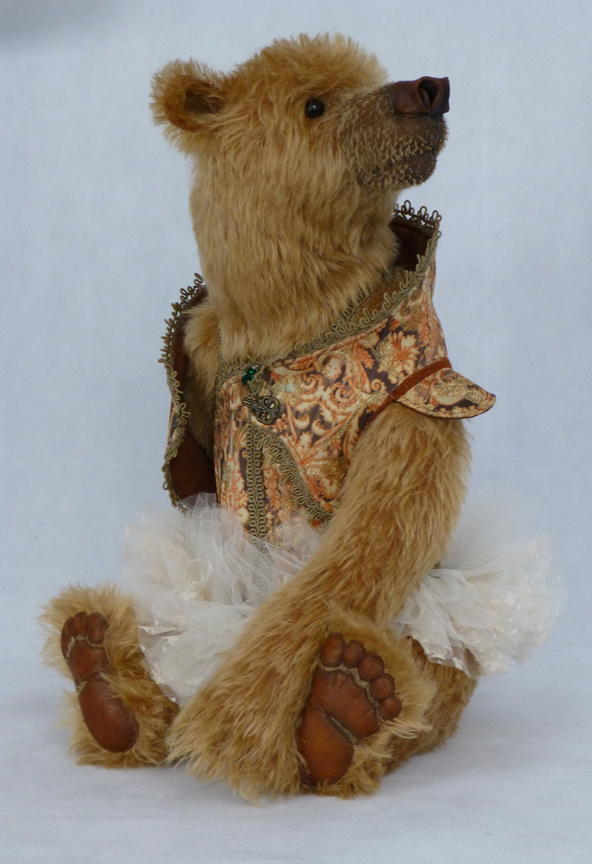 Bettina says being a ballerina requires a long, graceful neck and aquiline profile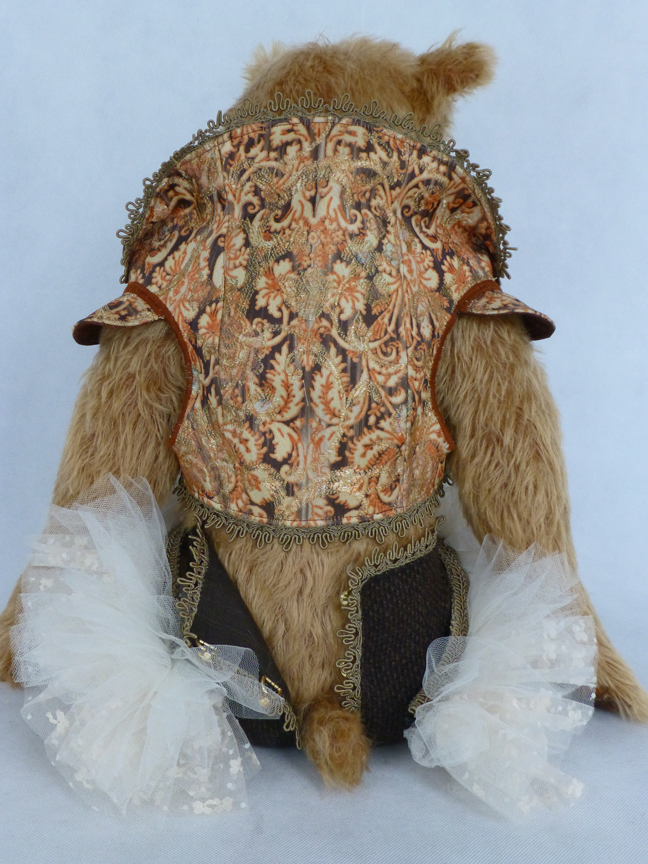 costume detail: the front panel of Bettina's body is made of the same silk brocade as her bolero, but the bottom portion is cut from a wool tweed containingthe same colors and is lined with a men's suiting in a subtle co-ordinating stripe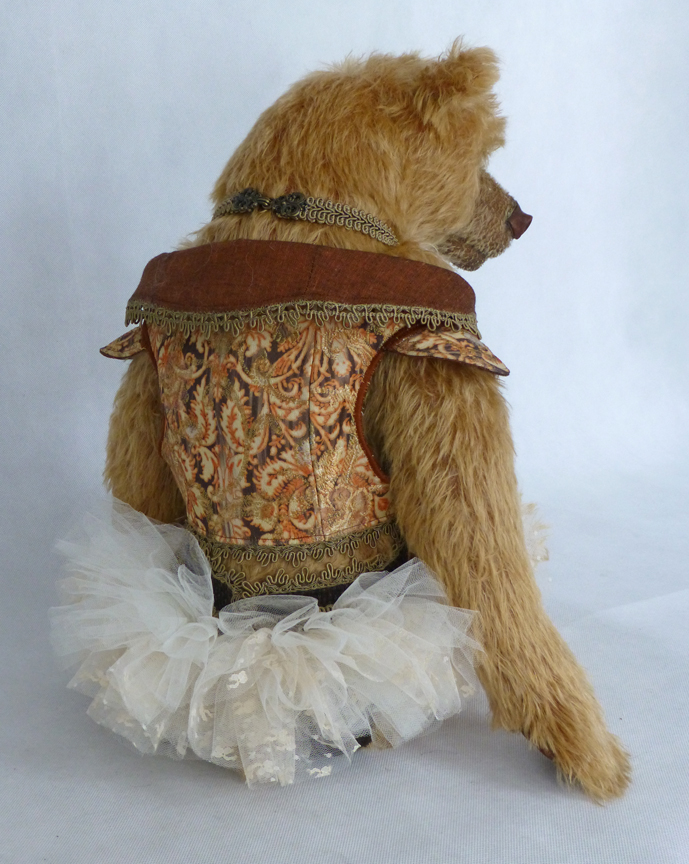 Bettina Ballerina is 22 tall, 6-way jointed with rod-jointed shoulders and made of Shulte feathered mohair
in a luscious auburn on a dark backing. She has trapunto leather paw pads, a leather nose, wired ears and features German glass eyes. She's wearing a backless tunic with a rich, heavy brocade bodice and and a wool tweed bottom, lined in bronze striped suiting fabric and a short, capped-sleeve bolero made of the same golden brocade and lined in rust. both pieces are heavily trimmed with satin
passementerie and finished with an antique button in a brilliant emerald green, worn as a broach. her tutu is made of vintage tulle.
sold