Greyson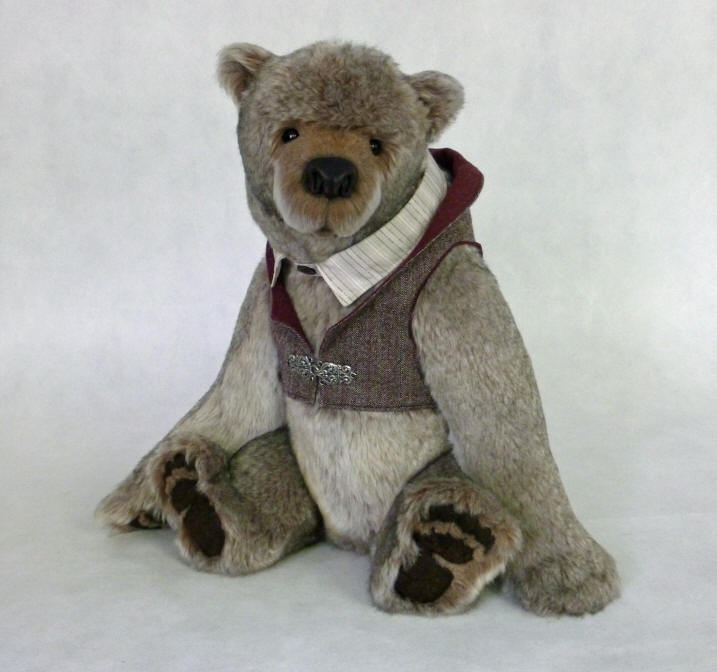 Greyson is 20" tall, 6-way jointed, weighs in at 6 lbs. and is cut from an exquisitely shaded faux fur from Tissavel.
the fur is a very soft, very realist silver-tipped-with-black, fading into creamy white on the muzzle, belly and inner arms.
top-appliqued trapunto leather paw pads, sculpted leather nose, German glass eyes
he wears a brown herringbone wool vest lined in burgundy and closed with a pewter Celtic clasp.
around his neck Greyson wears a collar cut from a vintage silk men's shirting, closed with a very masculine brown antique mother-of-pearl button.
sold